Solve Your Parenting Problems and Start Enjoying Your Kids Again
Becoming a parent is one of life's biggest challenges. It can be joyful and fulfilling but can also be overwhelming and exhausting. As a new or experienced parent, it's perfectly normal to have questions and look for support. Parent coaching is a perfect solution for you.
Being a parent is about making choices and many of us can doubt the decisions we make – what if they are wrong? How do you cope with the fear that you haven't done something the right way? As your parent coach, I will work with you to identify what you want to achieve from your sessions. I will listen to you and support you, offering guidance to help you reach your goals and overcome any obstacles that may be in your way.
How Parent Coaching Can Help You And Your Family
Parenting is one of the hardest jobs in the world and we all need a little help sometimes.
From solving your toddler's tantrums, ending homework panics, or taming your out-of-control tech obsessed teen, to navigating a tricky divorce, you can be sure I have the answer for you whatever your parenting challenges.
Confidence
As a coach I will help you improve your self-confidence and boost your self-belief. You have the ability to be a great parent, you just need to believe in yourself and keep going.
Parenting Style
You may have a different parenting style to your partner, your friends, or your own parents. All parents are different and what may work for some people, may not work for you. I will be able to help you decide what style of parenting feels right for you.
Life events
Sometimes life is unexpected, and we aren't always prepared to deal with a difficult situation. I will help you look after yourself while understanding how to help your child. This may include divorce or separation, the loss of a loved one or experiencing a traumatic event.
Work/life balance
Becoming a parent can often come as a shock. Your roles change and suddenly you are responsible for another life, as well as working and maintaining your health and relationships. I will help you find a balance between your career, social life, relationship and family time.
Stress management
As your coach I can teach you techniques to manage stress and know how to cope when times get tough. Being a parent is a challenge and it is important to know your stress triggers and what you can do to relax.

Other Aspects Of Parent Coaching May Include Help With:
 Anxiety
 Making Decisions
 Single Parenting
 Step-families
 Teenagers
  Health and Wellbeing
Coaching is not always about providing a quick fix!
It is there to guide you through what is happening and determine the best path for success based on your own individual circumstances.
For this reason, and based on my experience of helping thousands of parents, I have created a number of coaching packages that can deliver the support you need, when you need it.
Coaching Programme (virtual)
If you would like the reassurance of having some regular sessions but without a long term commitment this is the package for you.
During our time together, I will help you to understand your challenges and work with you to resolve them, giving you tried and tested techniques that are tailored to suit your individual needs. I will work with you to fine-tune your techniques, celebrate your successes, and address any new issues that arise. 
This programme is designed to provide you with insight, advice, ideas and support when you need it on your parenting journey – whether it's a niggle, worry, or consistent problem I will be on hand offering new ideas, fresh perspective, practical strategies, reassurance and down to earth advice.
Working consistently with me builds a strong, trusting partnership that will give you clarity, direction, and confidence.
Includes Voxer support to address issues as they arise.
If you are not sure if parenting coaching is for you, or you'd like a little insight into a specific problem, then you can book just one Coaching Session with me.
You'll get one, 60 minute session with me.
I'll get to know a little about you, help you to make sense of your challenges and offer some quick win solutions to help make life a little easier for you and your
family.
This empowering and informative 6 week coaching programme is an opportunity to:
Take Stock.
Take Charge.
Take Off.
Divorce is a process NOT an event and it takes time to clear your head, step back from the maelstrom of important decision making and find the space to think logically and clearly about your next steps.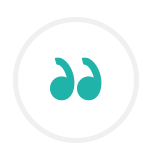 Given that Sue is on television, I was surprised by how down to earth and affordable sessions with her were.
As a former teacher and nursery owner myself, I am often found giving advice to parents, however sometimes you get lost in your own parenting journey and Sue was very effectively in providing tips to keep us busy working Mums on track. My main lesson from Sue is that as parents, we also have to be good to ourselves, if we are looking after our own well-being, this positively benefits all aspects of family life. Having worked with Sue on a 1-2-1 basis, I am now a member of her Parenting Club which is very cost effective and provides a wealth of parenting advice, tips and guidance.

Working with you Sue is one of the best decisions I have ever made
"Funny how I kept saying how I had no time – and you helped me find it! Working with you Sue is one of the best decisions I have ever made – both for my business, for my own personal growth and for my family life balance. Thanks for being there for me!"