As organisations of all sizes look to focus on their diversity, equity and inclusion policies and initiatives, the rise of Employee Resource Groups (ERGs) has been a welcome addition in fostering workplace culture.
Why?
Quite simply, ERGs are typically led and participated in, by employees who share parenting in common. Working Parent Networks have seen a huge surge in popularity, particularly since Covid with the rise in home schooling, hybrid working and the further pressures on parental relationships. 
But, as an employer, how can you ensure a safe, supportive and inclusive parenting ERG? 
The importance of wellbeing at work
Investing in the wellbeing of your employees is proven to lead to higher performance, increased resilience, and better employee engagement. It also helps prevent stress which leads to a positive working environment for everyone.
Healthy workplaces help your employees thrive: encouraging them to work to their full potential.
We know that employees who feel they have higher well-being also:
Enjoy their work more
Are less likely to leave
Are more loyal to their teams
Are more likely to recommend their organisation
 
Supporting the whole person goes beyond flexible schedules and extra days off. Single parents, divorcing parents, new parents, burned out parents, widowed parents,  LGBTQ+ parents — there are many parents in the workplace that require specific care and support. It's up to great employers to address these needs and bring employees back into balance and to nurture their wellbeing
Employee Resource Groups (ERGs) are powerful ways to support working parents— complementing the common benefits and perks offered by a company.
These inclusive, employee-led groups offer a place for employees with different backgrounds but similar experiences to come together to share their stories, connect, swap insights, tips and tricks.
Understanding the parent position
Parenting is one of the hardest jobs in the world and, as working parents, the drive to manage a successful career and still be there for every milestone wearing a smile and carrying a flag can be EXHAUSTING! But, with the right support network in place, employers can give their employees the tools and strategies to create a culture of high performance and minimise the risk of burnout within this special group.  
What is holding you back from supporting a Parenting ERG?
As a renowned parenting expert and coach, Sue Atkins has found a number of roadblocks that have prevented organisations from becoming more involved in Parenting ERGs…
Not sure what to do on a practical level to support these groups.
Concerned about overpromising or about not meeting employee expectations.
Thin on resources (time, money, staff).
Uncertain of best practices or what other companies are doing.
Debating how the group should be structured, sponsored, or marketed.
 Already managing several ERGs and unsure how this one should fit in.
And thus, you're left hesitating — and you're not alone.
Working-parent ERGs are a relatively recent phenomenon, and in many organisations they're informal and grassroots in nature. This means there's simply no playbook for the complex process of starting up and running one.
Employee wellbeing solutions are no longer a nice to have, but a necessary and strategic initiative to best serve an entire workforce, including those working onsite, remotely and in a hybrid model.
For any wellbeing programme to be successful, it needs to be easily available & reliably frequent – something people can look forward to and gain value from.
Regular digital delivery of your wellbeing programme provides a centralised hub that can be accessed any time, from anywhere, ensuring all members of your workforce can participate in your initiatives.
Parental Support: Boosting Mental Health and Wellbeing in the Workplace.
Here are Sue's 5 Easy Steps to getting started:
Set up an internal wellbeing group for parents with regular expert support & advice
Agree on shared goals, collective aims and measurable outcomes
Create a resource section for parental wellbeing at work on your intranet
Create a calendar of events, including quarterly parenting related webinars with regular Q & A sessions
Empower parents and build a supportive network of engaged employees
The Benefits of Parenting Webinars
Parenting webinars decrease stress and help employees feel valued and supported and other benefits include…
Access to Expert Knowledge:
Webinars led by Sue, an expert in the field of parenting, can provide valuable insights and strategies to help your employees navigate the challenges of raising children.
Convenience:
Webinars can be attended from the comfort of home or office, eliminating the need for travel and making it easier to fit into busy schedules.
Flexibility:
Many parenting webinars are recorded, so if people can't attend the live event, they can still access the information at a time that works for them.
Interactive Learning:
Webinars include opportunities for participants to ask questions and interact with Sue, providing a more engaging and personalised learning experience.
Cost-Effective:
Webinars are often more affordable than in-person workshops or seminars, making them accessible to a wider range of parents.
Community Building:
Webinars can bring together a community of like-minded parents who are facing similar challenges and seeking support and guidance.
Customised Learning:
Parenting webinars focus on specific topics or age groups, allowing you to tailor your learning experience to your employees individual needs and interests.
Improved Parenting Skills & Confidence:
By attending a parenting webinar, employees can gain new insights and strategies to help them become a more effective and confident parent, leading to better outcomes for them, their children, and your workplace.
More about Sue's Parental Wellbeing at Work Webinars
Sue's wellbeing at work webinars aim to inspire and entertain, as well as provide practical tools and takeaways to achieve parental wellbeing at work. The webinars can be tailored to your organisational needs and can be run in 2 different ways according to your preferred results.  Choose between:
Large group (up to 100)
Listen in to and watch a presentation, chat via the discussion forum, Q&A at the end, session recorded, takeaways provided.  Outcome: practical tips, inspiration, motivation, flexibility to listen to the recording later/again
Small group (up to 12)
Discussion-based, self-reflective, coaching webinars – where attendees share their experiences, worries and tips with others.  Outcome: enhanced network, relationships, community, connection
Take a look at Sue's webinars below, for more information or to discuss your requirements, including speaking slots to discuss current issues of the day, get in touch today.
Healthy Parents: Healthy Workplace
Because kids don't come with a handbook, Sue's webinar topics cover all age ranges, from babies, to teens and here is just a small sample of Sue's subjects below.
Ages & Stages of Child Development
Ideas to develop 'iCanKids' with Confidence 
Positive Strategies around Children's Behaviour
Conversations to have in a Digital World
School Readiness
Making the BIG Move to Secondary School
Confidently Handling Divorce
Positively and Support for the Child / Children
Practical Ways to Handle the Terrible Two's
Positive and Practical Ways to Navigate the Teenage Years
Work family balance for parents and carers
Boost your employee engagement with Parenting Expert Sue Atkins
If you would like more information about booking Sue for parenting webinars, regular parenting tips and support or just to have a chat and explore the possibilities, please complete the form and one of the team will be in touch.
Fields marked with an * are required.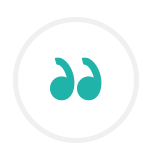 Given that Sue is on television, I was surprised by how down to earth and affordable sessions with her were.
As a former teacher and nursery owner myself, I am often found giving advice to parents, however sometimes you get lost in your own parenting journey and Sue was very effectively in providing tips to keep us busy working Mums on track. My main lesson from Sue is that as parents, we also have to be good to ourselves, if we are looking after our own well-being, this positively benefits all aspects of family life. Having worked with Sue on a 1-2-1 basis, I am now a member of her Parenting Club which is very cost effective and provides a wealth of parenting advice, tips and guidance.

Working with you Sue is one of the best decisions I have ever made
"Funny how I kept saying how I had no time – and you helped me find it! Working with you Sue is one of the best decisions I have ever made – both for my business, for my own personal growth and for my family life balance. Thanks for being there for me!"

Sue Atkins is truly a parenting locksmith – her ability to open minds to larger possibilities is unmatched.
"Through her unique insights into human nature and child development, Sue has guided me on a transformative journey as a parent. Her wisdom and expertise have not only enriched my understanding of my children's needs but have also empowered me to foster a more harmonious and nurturing home environment. Sue's approach is like a breath of fresh air, offering practical strategies that are rooted in empathy and respect. She has an uncanny ability to unlock the potential within both parents and children, creating a positive ripple effect that touches every aspect of our family life. Her guidance has allowed us to navigate challenges with greater confidence and create connections that deepen our bond. I am endlessly grateful for Sue's unwavering support and unwrapping of the intricate layers of parenting. Her insights have truly opened doors to new possibilities and enhanced the way I approach this incredible journey. Sue Atkins is not just a parenting expert – she is a beacon of wisdom and inspiration for families seeking to thrive."