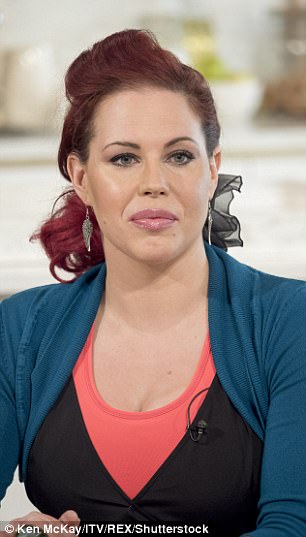 I was speaking on the Nick Ferrari Show on LBC this morning  about Head teachers being told by Natasha Devon to not call female pupils 'girls' or 'ladies' because it reminds them of their gender.
The former mental health tsar said that teachers should stop using gendered terms
Words such 'girls' and 'ladies' can be 'patronising' 
She told leading girls' schools teachers they should use 'pupils' or 'students'  
Ms Devon – who also said the same rule should apply for when referring to male pupils – said she would 'never walk into a room in an all girls' school and say girls or ladies' because it would be 'patronising', reports The Daily Telegraph.  
Speaking at the Girls' School Association annual conference in Manchester, she added: 'I don't think it's useful to be constantly reminded of your gender all the time and all the stereotypes that go with it.'
Rather than addressing youngsters as 'boys' or 'girls', Ms Devon said teachers should use gender-neutral terms like 'pupils', 'students' or 'people'.
She believes 'boys' holds connotations of being macho and not talking about feelings, while 'girls' prompts a sense that everything they do must be done perfectly, which can create 'anxiety'. 
Headteachers were told: 'If your narrative is saying girls don't get angry, or boys don't cry, or girls aren't allowed to do this, or boys aren't allowed to do this, then that is potentially going to have an impact on your wellbeing.'
Another reason to avoid using gendered terms, Ms Devon said, was in case transgender people were present. 
It comes after the Department for Education appointed Ms Devon as its first ever mental health champion for schools, in August 2015 but, after making a string of criticisms against Government policy, her role was axed.
Unnecessary Pressure ?

I'm worried about the pressures being put on young children to doubt whether they are girls or boys or an indeterminate sex.
I think as parents and educators we should all be teaching kindness, tolerance, respect and being mindful of each other's identity & I'm curious where this transgender explosion has come from. I read in the Allison Pearson column in The Telegraph about being asked what gender pronoun she answered to for her up coming tour of America for her new book……
Of course we should be mindful of presuming boys don't cry and girls don't get angry  & we must guard against giving our kids pink and blue toys & stereotypical  roles but as well as being a woman we are also Mums, girlfriends, sisters, wives – I recently had  aclient with 3 girls and she refered to them as 'The Girls' –  if teachers are being told to stop calling kids 'girls & boys' – does that mean parents have to too?
As a former Deputy Head I am so mindful of the wonderful work and pressure teachers live under and to add their stress by making them tread on egg shells seems all rather unnecessary don't you think?
Read more: http://www.dailymail.co.uk/news/article-5104579/Heads-warned-not-use-gendered-terms-schools.html#ixzz4z9Om05Nh
Follow us: @MailOnline on Twitter | DailyMail on Facebook