Her advice is spot-on and insightful, and has always worked
"Sue has to be one of the most motivational people I know. She has an amazing spark that just rubs off on you. I can't recall a time I have been in her company when I haven't come away feeling pumped and raring to go. Sue is non-judgemental. Her advice is spot-on and insightful, and has always worked – no matter whether you feel it is on a major or minor issue. Simply put, Sue's advice makes sense."
Karen Molan - Skillsquest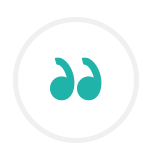 Sue's common-sense approach to parenting will benefit anyone with kids
Sue's common-sense approach to parenting will benefit anyone with kids. She offers practical advice and insights that help busy parents set their priorities, create realistic expectations, and develop a positive family environment in their homes."
Suzanna Narducci, TweenParent.com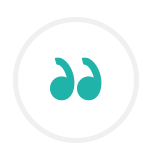 Sue Atkins is the new – and improved – Mary Poppins for today's parents
Sue Atkins is the new – and improved – Mary Poppins for today's parents. She offers practical, fresh ways to help our kids become what we all hope and dream: happy, confident, responsible, resilient and ready for the fast-paced, plugged-in modern world."
Dr Michele Borba, parenting expert and Today show contributor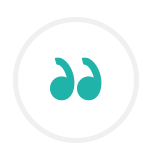 Working with you Sue is one of the best decisions I have ever made
"Funny how I kept saying how I had no time – and you helped me find it! Working with you Sue is one of the best decisions I have ever made – both for my business, for my own personal growth and for my family life balance. Thanks for being there for me!"
Catherine Wright Working Mother of Sam and Joe Pimlico London
Truly motivational and empowering & life changing 
Sue Atkins your journal for kids is amazing and will make a transformational difference to children's lives. Truly motivational and empowering & life changing
Emma Hammett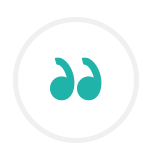 This is a book that really is packed full of parenting tips
This is a beautifully written, upbeat and inspiring book with a real heart. You really feel Sue's compassion, empathy and parenting expertise coming out on every single page. She neither patronises you nor makes you feel inadequate as a parent but instead dispenses the kind of parental worldly wisdom mixed with some great coaching tips that have made her a genuine parenting expert. As I was reading through this book last night, I found myself wishing that I'd had it when my two boys were very young. So many things I could have done better with a dose of Sue Atkins to help. Often with books of this nature you either get a celebrity aeroplane read – lots of filler and fluff but very little else or, an academic tome that has to be re-read several times before you get its gist. This is a book that really is packed full of parenting tips, wisdom and advice that any parent can resonate with and implement provided they are willing of course to make some changes and improvements to their parenting style and approach. I really loved the sections on how to improve your relationship with your partner and how to connect with your kids as they get older. It really is a fabulous book that should be on the bedside table of every parent or guardian, well thumbed, highlighted and dog-eared.
Dee Blick - Reader of - How to Raise Happy Children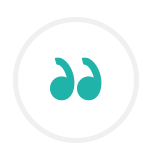 Sue has been invaluable to our family through some very difficult and upsetting times
Sue has been invaluable to our family through some very difficult and upsetting times. Not just with our children, which is why we initially engaged, but also giving support and counselling to me as a parent to help understand some of the complex psychological processes. She was always on hand and made every effort to communicate quickly as issues and circumstances arose. It never felt like an imposition, I felt our family benefited from an external support that gave clarity and strategy to emotional situations. Meeting in her home, in person at a convenient location, on skype, on the phone or via text Sue was always there to help us.
She applied a wide variety of techniques and methods and found a balance for each member of the family for individual and collective benefit.
I was very touched and heartened after our time together that she checked in so regularly afterwards to re-assure and generally bring positive motion to us as a family.
I cannot recommend Sue highly enough. She has an infectious and caring personality and has a dis-arming demeanour that puts you in a place of ease and comfort.
Lewis Macleod