Description
Lots of parents go through the same thing with their children as fussy eating is often a phase that young children go through to explore their independence, test you out and to get some of your attention
My Food Diary will help you relax as you keep a record of the food your child is eating over the course of a whole week!
This daily diary will help you to plan your child's diet, ensuring that they get just the right amount of proteins, vitamins, and carbohydrates that are so important.
---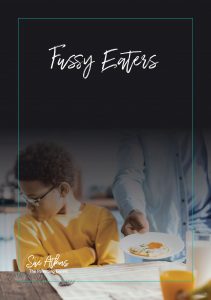 Related Products
The Sue Atkins Guide to Fussy Eaters
In this booklet, we explore 'Fussy Eaters' and I also provide you with my tried and trusted tips
---
Buy my Food Diary and Guide to Fussy Eaters together as a 'bundle' for a reduced price!
---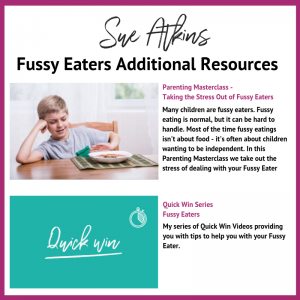 Additional Resources
Parenting Masterclass: Taking the Stress Out of Fussy Eaters
In this online course we take the stress out of dealing with your Fussy Eater.
Quick Win Videos: Fussy Eater Series
Sue's range of Quick Win Videos providing you with tips to help you with your Fussy Eater.
Note: These resources are available free of charge to the members of Sue's Parenting Club Online