How do I stop my teenager from smoking, drinking & staying out late?
Get it on iTunes
Get in on Android
Show notes:
In this episode:
June is PRIDE Month & LGBT Book Month – let's get talking!
Plus
Sue Launches FREE Online BOOK FESTIVAL with Independent Thinking & You're Invited!

Little did I know when I started The Sue Atkins Book Club

to help parents in a pandemic that it would blossom & bloom into such a vibrant enthusiastic, creative & collaborative group of authors

Now we have our FREE online Book Festival!
________________________________________________________________
This Episode's Sponsor :
The amicable co-parenting app exists to reduce conflict and confusion between co-parents by providing tools that improve communication and offering advice that helps separated couples navigate co-parenting issues.
The app helps parents  to manage all aspects of co-parenting in one secure place, making parenting after divorce and separation simpler.
The app includes :
 Co-parenting advice – book a call to speak to one of our co-parenting coaches, either alone or with your ex-partner, to work through common co-parenting problems.
Co-parenting calendar – stay organised and on the same page. Track individual and shared events, including school drop-offs and pickups, medical appointments and school holidays.
Co-parenting goals – Set personal and shared goals to keep you both focussed on the future and able to manage each other's co-parenting expectations.
Messaging function – a popular feature that allows co-parents to keep their messages in one place and away from WhatsApp, personal and work emails.
Start your 30-day free trial to explore all the benefits of the app: amicable.io/coparenting-app
________________________________________________________
How To Talk To Your Kids and Teens About Gender Without Seeming Out Of Touch
________________________________________________________
On the Anniversary of George Floyd's Murder: Talking to Kids About Racism, Early and Often Is Important.
________________________________________________________
Half of UK children playing out with friends less since pandemic
by Sally Weale Education correspondent
Survey finds a third playing alone more and a quarter playing less sport, adding to concerns over wellbeing.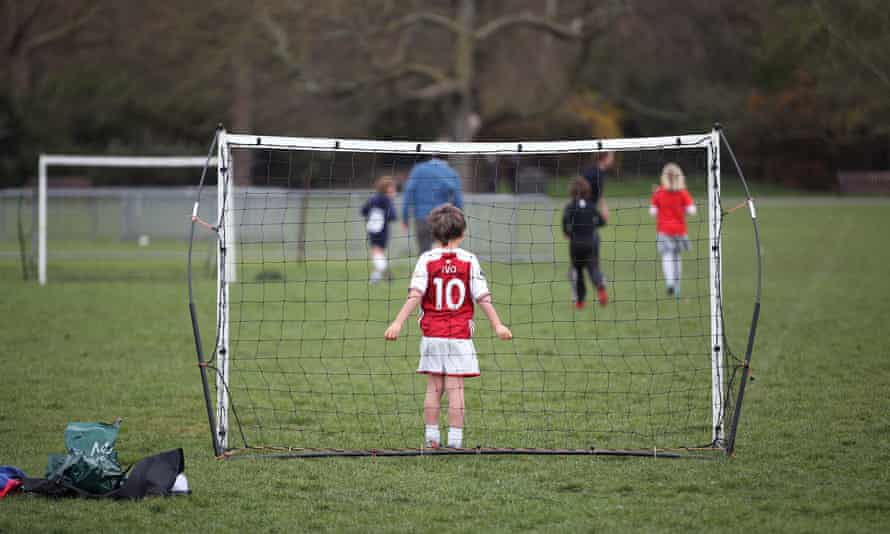 Over 90% of children surveyed felt that the way they play had changed since the pandemic. Photograph: Yui Mok/PA
Many children are playing outside less with their friends, playing alone more and are less active than they were before the pandemic, according to a UK survey that will add to concerns about the lasting impact of the lockdowns on children's wellbeing.
The Save the Children poll found that more than nine out 10 children (92%) felt the way they play had changed since the Covid pandemic. Half (51%) said they were playing outside with their friends less, a third (34%) were playing alone more, and almost a quarter (23%) were playing less sport than before.
________________________________________________________
Answer
I often say to parents that blaming, speeches, and criticism cut off communication. If you can have a relationship with your teen where you're still communicating 60 or 70% of the time, you're doing pretty well. So look for ways to spend time with your daughter, doing nice things with her instead of nagging or fighting.
If you get angry when your child stomps off to her room or doesn't want to spend time with you, you're personalising her behaviour. That gives her power over you. Teens like to challenge their parents but this doesn't mean you should ignore her behaviour.
Look at ways to reconnect positively and look at ways to talk without shouting & reacting with anger. To build bridges not walls between you.
But do talk to her about the danger of hanging out with the wrong people & putting herself in danger.
Talk to her about where she wants to go in her life – what job she wants to have, what sort of house or relationship – help her set some small goals that you can support her with going forward.
Be clear about your house rules & reinforce what the rules are and let your child know she'll be held accountable if she breaks them. So work out what the consequences are beforehand.
Hope that helps – the main thing is to reconnect & to build back a positive relationship with her so you can guide her into better choices.
Check out:
Navigating the choppy waters of the teenage years – the blueprint for parents of teens
________________________________________________________
Join my Parenting Club and have free access to my 24 week Parenting Made Easy TODDLER SYSTEM covering toddler tantrums, play, speech and language, biting, bedtimes, fussy eating, a new baby, night terrors and much, much more.  
Don't Stew – Ask Sue Parenting Q & A
Free ebook, The Positive Parent Daily Workout
Simply enter your details below to get your very own copy of "The Positive Parent Daily Workout" and learn tips and tricks to use every day with your own children.