6 Steps to Future-Proof Your Workforce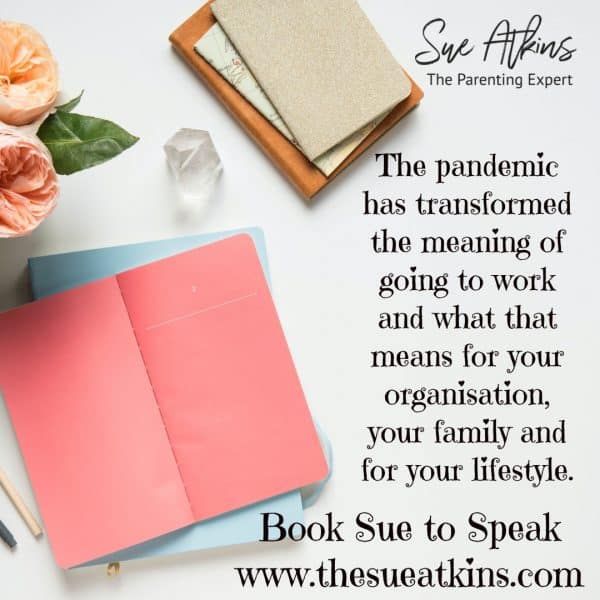 Strong, resilient, dedicated, hard working, creative, caring, reliable, multitalented, team player: These are just some of the words to describe a working parent in your organisation.
Balancing the roles of parent, employee, taxi driver, teacher, chef, housekeeper, counsellor, Summer Holiday Butlin's Red Coat entertainer, loving partner & hybrid worker: parents are doing more than ever before.
And while all parents took on increased caregiving roles during the pandemic, COVID has disproportionately reshaped mothers' relationships with their families and jobs according to research conducted by  McKinsey.
Whether they redesigned their work around irregular & ever changing childcare schedules or left their careers to support their families at home, women are still dealing with the impact of the past 2-3 years. 
The pandemic has shined a light on what distinguishes a good employer from a great employer.
There are many ways companies can improve the experience of working mothers, from childcare solutions to addressing bias in the workplace in the 'next normal'
🎈Flexible schedules: Giving dedicated working mothers some flexibility in their schedules, including the option to work remotely when needed or the ability to adjust their hours around the school day, free from judgement, would be a great start.
🎈Normalising flexibility for all employees, so that non-parents don't feel like they're missing out on work-life balance, levels the playing field for everyone & reduces conflict due to comparison.
🎈Building a culture of connection through check-ins. With so many people working from home, it can be even harder to notice the signs that someone is struggling.
Go beyond a simple "How are you?" and ask specific questions about what supports would be helpful. Wait for the full answer. Really listen, and encourage questions and concerns.
🎈 Don't make assumptions about what your employees need; they will most likely need different things at different times.
Take a customised approach to addressing stressors, such as challenges with childcare or feeling the need to work all the time. Proactively offer flexibility.
Be as generous and realistic as possible addressing individual work needs.
🎈Make your team aware of available mental health resources and encourage them to use them. If you've shared them once, share them again. And be aware that shame & stigma prevent many employees from using their mental health benefits to seek support, so normalise the use of those services.
Eight in ten workers say shame and stigma prevent them from seeking treatment for stress, anxiety or other mental health conditions so become a StigmaFree Company—a company with a culture of openness, acceptance, and understanding about employees' overall health and well-being. https://www.nami.org/Get-Involved/Pledge-to-Be-StigmaFree/StigmaFree-Company
🎈Provide opportunities to access parental support through regular relaxed webinars where employees can openly & freely engage with an expert on a variety of parenting subjects every 3 months & are able to ask questions free from finger pointing or judgement. Build this into your ethos & culture.
Across Great Britain, work- related stress accounts for over half of all working days lost to ill health. In the last 12 months, over 600 000 workers reported suffering from stress, depression or anxiety, caused or made worse by work.
As much as we might like to return to the way things were, we won't.
So let's use this opportunity to create new sustainable solutions to mentally healthy workplace cultures that working parents deserve.
Get in touch if you'd like to find out how I can help your business provide employees with the tools, skills, strategies & techniques they need to nurture their families  as well as their careers. 
https://sueatkinsparentingcoach.com/speaking/