5 Year Olds Are Having Panic Attacks About Meeting Friends for Playdates After Repeated Covid Lockdowns.
I have been invited to speak on the Andrew Pierce podcast for The Daily Mail about this really distressing report.
5 Year Olds Are Having Panic Attacks about Meeting Friends for Playdates after Repeated Covid Lockdowns.
Children as young as five are having panic attacks about meeting their friends for playdates following repeated lockdowns, it was claimed today.
An extra 1.5million children will need mental health treatment in the wake of Covid, with NHS bosses warning of an explosion of 'locked-in trauma'.
Some young children have been left increasingly anxious and even scared to leave their home.
Waiting times of up to four years for NHS help has forced some families to turn to private psychologists for help — but they also oversubscribed and unable to take more patients.
Some said they are taking twice as many calls from parents as usual and are being forced to use waiting lists or turn away patients.
It comes after the Royal College of Psychologists warned that the pandemic could create a 'lost' generation who will be affected by 'lifelong' mental illnesses.
Data from the college showed the number of children already referred for mental health support increased to nearly 400,000 over the last year — an increase of 28 per cent since the previous year.
NHS England's director for mental health Claire Murdoch explained 'the pandemic has turned young people's lives upside down'
Dame Rachel De Souza, Children's Commissioner for England, said a survey of more than 550,000 children will show mental health to be the greatest concern of this generation of children.
Laurence Guinness, chief executive of The Childhood Trust, said: 'For many of these children, the lockdowns have exacerbated chronic anxiety, stress, inadequate diets, domestic violence, loss of peer support and rapid mental health deterioration.
Let's Build  a Community of Caring ~ Sue Atkins
The Childhood Trust is launching its £4million Champions for Children Campaign, and will fund a record breaking, 111 children's charities across London to engage over 150,000 children.
Here are some practical ideas to help & support your child's mental health.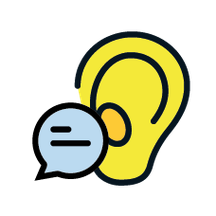 Be there to listen
Regularly ask how they're doing so they get used to talking about their feelings and know there's always someone to listen if they want it. Find out how to create a space where they will open up.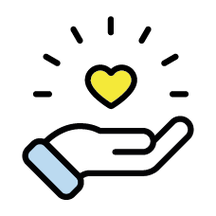 Support them through difficulties
Pay attention to their emotions and behaviour, and try to help them work through difficulties. It's not always easy when faced with challenging behaviour, but try to help them understand what they're feeling and why.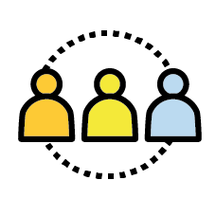 Stay involved in their life
Show interest in their life and the things important to them. It not only helps them value who they are but also makes it easier for you to spot problems and support them.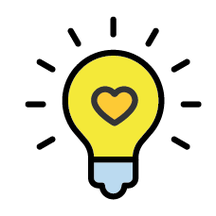 Encourage their interests
Being active or creative, learning new things and being a part of a team help connect us with others and are important ways we can all help our mental health. Support and encourage them to explore their interests, whatever they are.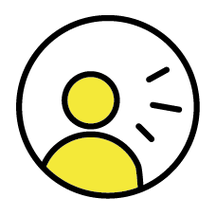 Take what they say seriously
Listening to and valuing what they say, without judging their feelings, in turn makes them feel valued. Consider how to help them process and work through their emotions in a more constructive way.
Build positive routines
We know it still may not be easy, but try to reintroduce structure around regular routines, healthy eating and exercise. A good night's sleep is also really important – try to get them back into routines that fit with school or college.
These are difficult & unusual times & we need practical tips to handle worry.
Here are my Top 10