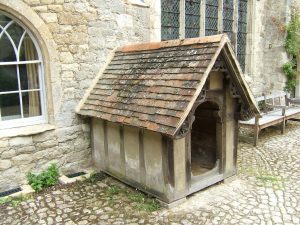 My 21 year old son rang for a catch up just before he was off with his Dad to watch Chelsea at Stamford Bridge. It was great to hear his voice, hear his news and to hear how busy he was juggling writing his dissertation, working at his journalist placement and planning his climb up Kilimanjaro. My daughter, back on holiday from University, texted me to say that she was off out on an unplanned night out with friends to a Club so I didn't need to pick her up.
I'm so proud of my kids, they are vibrant, independent and full of life – they embrace opportunities, they are fun to be with and they are working hard, as well as playing hard.
But on a Saturday night I hadn't expected to be alone again so hadn't planned anything and it takes getting used to.
Since the shock of discovering my husband was having an inappropriate relationship nearly 2 years ago, the house is quiet, the kids have flown and I have been waiting nearly 2 years to sell the house. My life has been on hold.
Now anyone who knows me, knows that I love friends and family. I am extremely chatty, vibrant, sociable and outgoing so this new transition is proving rather a challenge to me as it all came as rather a shock and I'm still adjusting.
So I read with interest a similar article in The Guardian by Marion McGilvary
where she describes the phone not ringing, where there's no one to wait up for and the house is empty.
We are not shrinking violets, shy women or people who need a man to make them happy, but the empty nest coupled with divorce takes adjusting to.
Here's the article click here
We need to learn to tap into our interests, make new friends and broaden our outlook while celebrating our past.
We need to drive forward not constantly looking in the rear view mirror but that's not always as easy as it sounds.
Psychologists consider that the transition from being an actively involved mum to being an independent woman again takes around 18 months to two years. This means that it's vital to allow ourselves the time to grieve, work through the loss, and rebuild our lives. I think we need to be gentle on ourselves and the expectations that we have.
I think the first part is to recognise what's happening and to forgive ourselves for taking time to adjust – raising children is a full time, 24/7  never ending job but when it changes – so do we – we have to define who we are now, what role we play in life going forward.
I read a great book recently called 'Crazy Time – Surviving Divorce & Building a New Life' which really is a MUST read for it's common sense, practical, humane look at the crazy process more than half of us go through.
Trust me to add Empty Nest to the complicated emotions of Divorce !
Part of my new steps forward is to move house and I'm excited planning a new kitchen and where to put my blue pots and red geraniums.
Next I'm off to explore Ightham Mote as I've just joined The National Trust and my dogs are having the time of their lives with all the walking I'm doing 🙂