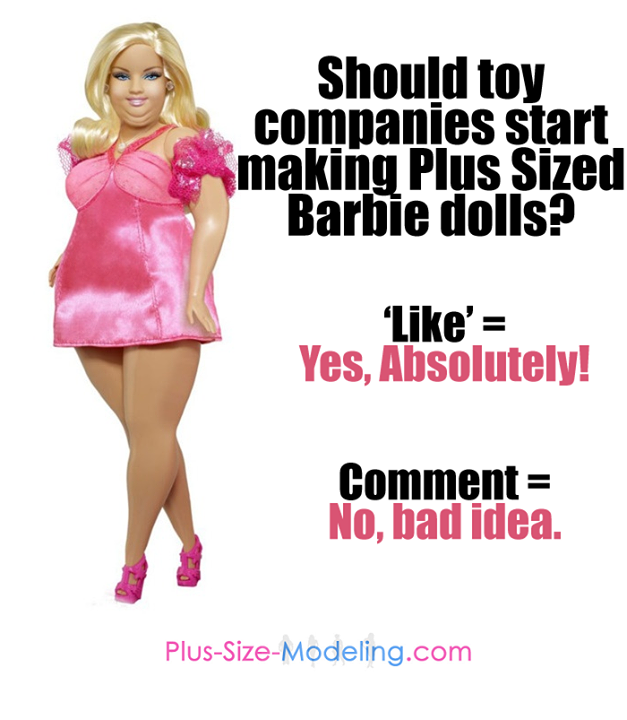 Did your kids get a "Barbie" for Christmas ?
A picture of a plus-sized Barbie doll being placed on the Facebook page of Plus-Size-Modelling.com has sparked debate over whether toy companies should produce such a doll.
The image of a Barbie doll, which includes a double chin, has been placed on the page alongside the text; Should toy companies start making Plus Sized Barbie Dolls?
"Like = Yes, Absolutely
"Comment = No, bad idea."
The picture was posted on the page on 18 December and has generated almost 42,000 likes at the time of writing, and 5,405 comments debating the issue and the effects that body image has on influencing anorexia among girls.
What do you think?