Do Emma Raducanu's parents hold the secret to bringing up a strong and successful child?
Get it on iTunes
Get in on Android
Show notes:
In this episode:
As Most Office Workers Will Never Return Full-Time – Would Free Beer and Popcorn Tempt You Back?
Anxious About Hybrid Work? Ask Yourself These 5 Questions.
Vaccines and Teens: All You Need to Know
Sue Atkins in Conversation with Dr. Elizabeth Roberts Author of 'Help! My Toddler Is Not Eating: A 30-Day Plan To Get Your Picky Eater To Enjoy New Food'
Listen to the Full Interview on The Parentverse
Connect with Elizabeth
---
Do Emma Raducanu's parents hold the secret to bringing up a strong and successful child?
---
I was talking to Eddie Nestor on BBC Radio London about Empty Nest Syndrome.
Here are My tips to help with Hot flushes, Hormones And Empty Nests
---
Hybrid Working
How To Juggle & Balance Hybrid Working With Family Life – The New Normal Part 1
https://sueatkinsparentingcoach.com/2021/09/how-to-juggle-balance-hybrid-working-with-family-life-the-new-normal-part-1/
How To Juggle & Balance Hybrid Working With Family Life – The New Normal Part 2
https://sueatkinsparentingcoach.com/2021/09/how-to-juggle-balance-hybrid-working-with-family-life-the-new-normal-part-2/
---
 BBC Survey: Most office workers will never return full-time, survey says
https://www.bbc.co.uk/news/business-58559179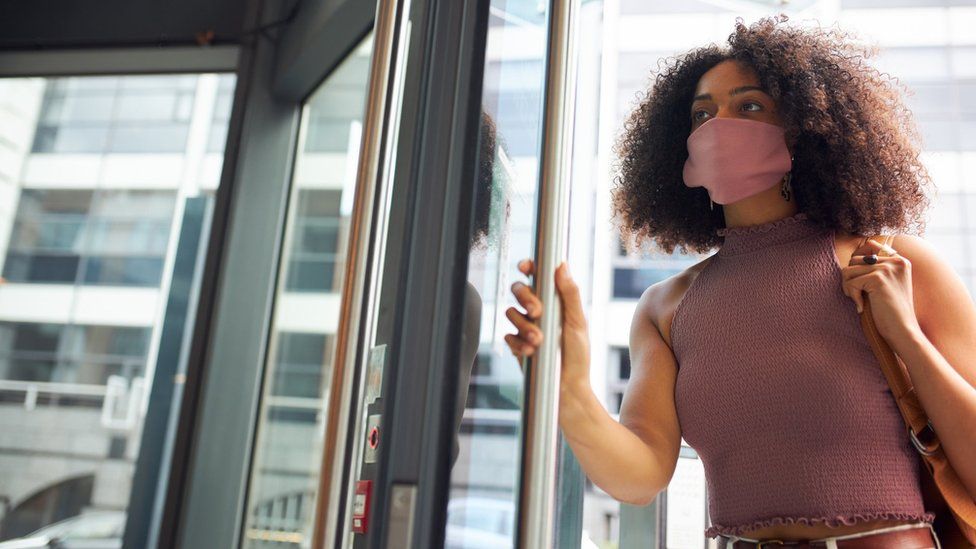 ---
in Iceland (the country!) how the 4 day working week has transformed wellbeing and happiness
https://futurism-com.cdn.ampproject.org/c/s/futurism.com/icelands-four-day-week-trial-workers-happier-productive/amp
---
Many businesses are realising that, after 18 months at home, employees need special welcomes
https://www.theguardian.com/money/2021/sep/12/uk-firms-use-free-beer-and-popcorn-to-tempt-staff-back-to-work?CMP=Share_iOSApp_Other
---
How the pandemic has affected the way we dress for work
 https://www.google.co.uk/amp/s/amp.theguardian.com/fashion/2021/sep/12/double-duty-hybrid-outfits-suit-the-mood-for-return-to-the-office
---
---
Don't Stew, Ask Sue
Question :
Dear Sue, I love my job but I'm feeling the pressure from work to go back into the office. They say we're more collaborative, creative, and dynamic when we are physically together, but I love working from home. There's no commute, no pretending to be busy and I'm more efficient and productive & I feel I have a better work/life balance. I also don't feel so anxious about catching Covid. How do I brooch this with my manager? Sindu Khatri, Shoreditch, London.
Answer :
Anxious About Hybrid Work? Ask Yourself These 5 Questions.
I have received lots of emails around with this sort of question so you're not alone😊
Let's start with anxiety. It's important to start by naming what you're feeling, and then to become a detective around possible sources and solutions.
Ask yourself:
What do I want my days to look like?
What stresses me out?
How does my boss define success right now?
What do I value most?
The easiest way to start, particularly if you're feeling overwhelmed, is to think less about your big picture career goals and more about what your days look like. What's great about your remote day? Maybe you love being able to take a break and eat lunch with your partner or you like going for a run at 4pm. Maybe you just love never having co-workers asking you random questions.
Then ask yourself what you cannot stand one more minute doing.
Think about what stresses you out – so you can start to gain some clarity, direction, and confidence when you have a conversation with your manager.
The key is to identify what annoys you versus what's making you anxious, and then decide whether working from home or at the office can help alleviate both.
I read a great article in The Harvard Business Review around:
Asking yourself: Is my anxiety about my boss's expectations? Then consider the motivations behind these expectations.
Does your manager come from a work culture where everyone showed up on time and stayed late?
Is it more challenging for them to manage a remote team, and are they passing along their stress and anxiety to you?
Is your manager also anxious about pressure to come back to the office full-time?
It might not be appropriate to ask your boss these questions, but with some pausing to ponder detective work you might be able to gain insight into what's motivating their attitude.
Pause to Ponder:
This is a collective trauma, a collective event, a global pandemic like this demands collective resilience, not individual resilience.
Be open with your employer about the concerns you may have.
Pick your time carefully! After lunch, after work, first thing on a Friday …….
As we all learn to adjust to a new hybrid setup as well as a new-normal workplace, take the chance to communicate openly with your employer. Do you have other special concerns that need to be tackled? Let them know immediately so you can work out a solution that addresses your needs while maintaining productivity at work.
Being open about your concerns and maintaining a healthy work-life balance are key to making a hybrid setup work. While readjusting to a new work scheme can be stressful, these tips can help you ease back into office life and focus on balancing your family life too.
I think it's about considering steps towards a structured working from home plan that keeps you and your family happy and content, while helping you to feel professional, engaged and energised. If you are productive, and efficient there's  no need to explain, apologise or hide what you're doing.
This is about everyone adapting, being creative, flexible and innovative to get the best out of work life as well as family life and wellbeing.
Think win- win for everyone.
Remember to keep the human in hybrid! And I love these hashtags #digitalnomads #laptopliving 😊
Remember – a smile is a curve that puts a lot of things straight
Happy to work 1-2-1 one with you on a coaching call. [email protected]
Here's the Harvard Article 
https://hbr.org/2021/06/anxious-about-hybrid-work-ask-yourself-these-4-questions
---
Katharine Hill Author of 'A Mind of Their Own: Building Your Child's Emotional Wellbeing in a Post-Pandemic World
 https://sueatkinsparentingcoach.com/parentverse-expert-interviews/katharine-hill-author-of-a-mind-of-their-own-building-your-childs-emotional-wellbeing-in-a-post-pandemic-world/
---
https://sueatkinsparentingcoach.com/book_review/hey-you-by-dapo-adeola/
---
Six Steps to a Healthy Relationship During Lockdown
https://sueatkinsparentingcoach.com/videos/thursday-thoughts-six-steps-to-a-healthy-relationship-during-lockdown/
---
What to do if your child finds it hard to make friends
---
 PAST PODCASTS
How Do I Know If My Son Is Addicted to Gaming?
https://sueatkinsparentingcoach.com/podcasts/how-do-i-know-if-my-son-is-addicted-to-gaming/
---
TELL A FRIEND about my podcast, website or YouTube Channel and let's do this together
 Let's Build a Community of Caring
Sue Atkins supporting you on your parenting journey
Don't Stew – Ask Sue Parenting Q & A
Free ebook, The Positive Parent Daily Workout
Simply enter your details below to get your very own copy of "The Positive Parent Daily Workout" and learn tips and tricks to use every day with your own children.