How to help kids make friends.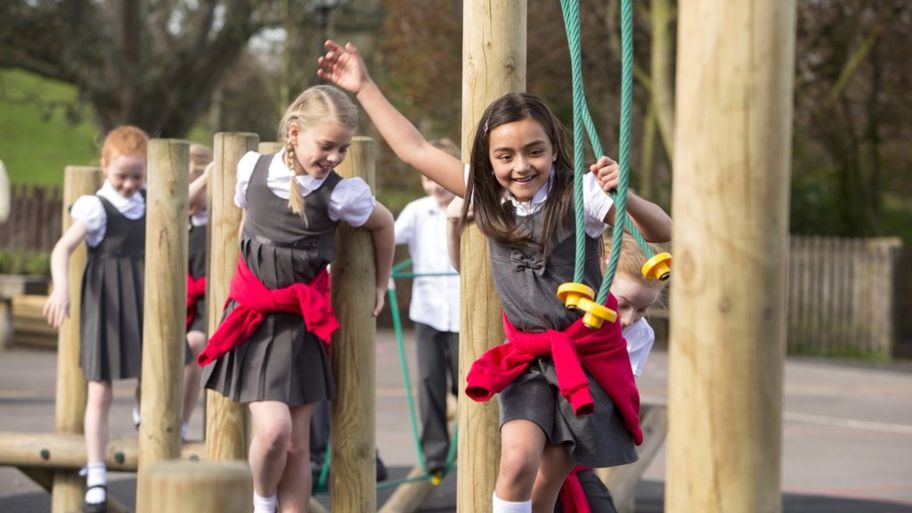 I have been working with a lovely 9 year old boy who has always found it a bit of a challenge to make and keep friends.
He keeps thinking that there is something wrong with him and it reminded me of an exercise on my training to become an NLP Master Practitioner where someone came up to me to elicit my strategy for 'making friends' as I apparently do that very easily.
This was an interesting exercise as I make friends without thinking so it got me pondering.
I remember saying that I relax, smile and get interested in the other person. I naturally look for what we have in common and ask questions as I know my own life story so I'm more interested in the other person's story, thoughts and opinions.
I have worked with autistic children, and children on the spectrum, who find it difficult to empathise or make eye to eye contact, during my time as a Deputy Head teacher, but this lovely boy is just rather shy and has high expectations of what it means to be a friend so he is constantly disappointed.
I think you can help your kids to make friends by teaching and practising these top tips.
How do kids make friends?
Newborn babies are born ready to socialise, because the ability to make friends has always been a crucial survival skill.
But that doesn't mean that charisma and charm are the only things you need to rely on to learn to make friends!
Decades of research suggests that parents play a big role in teaching children how to make friends. The most popular children are what's called  'prosocial' which means that they are caring, able to share, and are helpful. They also have strong verbal skills and they know how to control their selfish or aggressive impulses. Most of all, popular children (and adults) are good at interpersonal skills such as empathy, perspective-taking, and moral reasoning.
Research suggests that making friends depends on skills that children can develop with practice:
conversational skills
interpersonal skills
emotional self-control
Tips to help kids make friends:
Be an 'emotion coach'
Everybody has negative emotions, gets angry, or has a tendency to be selfish, but to make friends, we need to keep these responses under control. Studies of Western children suggest that children develop better emotional self-control when their parents talk to them about their feelings in a sympathetic, problem-solving way, and when they listen without judgment or criticism to how they are feeling.
By contrast, children whose negative emotions are usually trivialised, mocked or dismissed ("You're just being silly") or punished ("Go to your room and cool down") tend to have more trouble with self-control.
Be an Authorative (not Authoritarian) Parent In Your Style ( tricky to say but important to remember !)
Studies of both Western and Chinese children show that kids are more likely to be rejected by their friends when their parents practice authoritarian parenting which is an approach characterised by low levels of warmth and high levels of control.
Being an Authoritarian parent is rather like being a 'bossy' parent – as they say things like 'Don't question me – just do as I say'
Authoritarian parents discourage thoughtful discussion and attempt to control their child's behaviour through punishment. Children who are brought up this way are less likely to develop an internal sense of right and wrong. And children subjected to harsh punishments tend to show more hostility and aggression.
Authoritative parenting is also characterised by high levels of control, in that parents set limits and demand maturity from their children and these type of parents relate to their kids with warmth, and attempt to shape and guide their behaviour through rational discussion and explanation of the reasons for their rules.
Studies show that authoritative parents tend to have kids who are less aggressive, more self-reliant, more self-controlled, and better-liked by their peers so they make and keep friends more easily.
Teach Your Child How To Converse With Others In A Polite Way.
This may seem like common sense and that I'm 'teaching my grandmother to suck eggs' but the earliest lessons children learn about communication happen at home, and it seems they make a difference.
So what to do, what you say, and HOW you say it – teaches your children how to communicate with others as you are your child's primary role model and they are watching, listening and learning from you ALL the time.
In a recent study tracking young children over a period of many years, Ruth Feldman and her colleagues found that parents who showed high levels of reciprocity in their communication with children had children who developed more social competence and better negotiation skills over time.
But we can actually do more than just engage our children in the give-and-take of family dialogue. We can also offer really practical advice about how to make new friends.
A number of experimental studies have reported that unpopular children improve their status with their school peers after they've been trained and taught "active listening."
An active listener is someone who makes it clear that they are paying attention – by making appropriate eye contact, orienting their body in the direction of the speaker, nodding their head at the right moments when they are listening, remaining quiet, when it's appropriate and not interrupting all the time, and making relevant verbal responses.
I teach these verbal and non-verbal cues to children on my Confidence Classes for Kids and 1-2-1 Coaching Sessions – contact me on 01883 818329
Learn To Give & Take.
Children sometimes need help in practicing the art of "trading information."
When starting a conversation with someone smile, have an open body stance and be prepared to trade information – which is basically learning to 'give' and 'take' in conversation.
Teach your child not to 'conversation hog' and dominate all the interaction – teach them to listen and WAIT to answer. When they are engaged in conversation, teach them to only answer the question at hand. Then teach them to give the person they are talking with (not AT) a chance to talk, or ask a question of their own.
Try and teach them about the balance between being an interviewer. (asking questions) and offering information about themselves. Think Graham Norton (listens) V Jonathan Ross ( talks over guests) !!
Strike the balance between competitive games and co-operative games.
For children who struggle to make friends, avoid competitive games and other situations that can provoke conflict or discourage cooperation
Several studies suggest that children get along better when they are engaged in cooperative activities where they are working towards a common goal.
Interestingly, Fred Frankel and Robert Myatt recommend that you steer your children away from competitive games, at least until your child has developed better social skills. So on a play date, plan ahead and put away toys that discourage social interaction or provoke fighting. That means putting away toy weapons. It also means putting away toys designed for solitary play or which inspire self-absorption, like video games. And if your child can't bear to share something, it's best to hide it until the play date is over.
Teach Empathy, Compassion & Tolerance.
'Talk & Teach' empathy and sympathetic concern for others by speaking, acting and behaving in kind, concerning, empathetic way yourself first. Be patient, be gentle, & be forgiving of your child, of yourself and of others. You will be teaching and modelling a great gift to your child.
Help your child to "read" facial expressions, body language and non- verbal clues.
You might think that interpreting facial expressions is a 'bit obvious' but experiments suggest that primary school children can benefit from practicing. So relax, and chat to your child about what you notice on the bus, the train, or in other social settings to help your child learn how these unconscious things impact on successful social interaction.
Practise how to cope with tricky, unusual or difficult social situations.
I remember working with a lovely 8-year-old girl who was finding it tricky in the playground when the other girls were playing with a big skipping rope. She asked to join in but they kept saying 'No' – I worked out with her that she always came out later to play than the other children as she was a slow eater and they were already involved in the game. She needed to approach and ask them at a better moment.
Once we'd cracked that – she was all sorted !
Here are some things to ponder and teach your kids……
Before making your approach, watch what the other kids are doing. What can you do to fit in? Do you need to wait for something to finish before rushing in?
Try joining a game by doing something relevant. For example, if the children are playing a café game, see if you can become a new customer.
Don't be disruptive or critical or try to change the game.
If the other children don't want you to join in, don't try to force it. Just back off and find something else to do.
Make sure you don't just have a 'Best Friend' as it limits your child's choices (I know girls go through this phase but do get them to think about this! )
Helping your child decide what to look for in a good friend. In one study, primary school children who named more aggressive peers as their friends were more likely to develop behavioural problems over time.
When Possible, Let Your Child Try To Work Things Out On Their Own
Of course, toddlers need to be closely supervised as they are egocentric and self-centred, but as your child get older, you need to take a step back and not hover over them and become an anxious, helicopter parent as I think you are actually robbing your child of the chance to develop their own social skills.
Watch out for bullying
Of course one obvious thing that you mustnt allow when you are letting "children work it out for themselves" is bullying. Bullying isn't a healthy part of childhood, it isnt acceptable and it must never be allowed to go unnoticed as adults & parents we need to get involved.
Talk & Teach
Just like learning to tie shoelaces, or pass exams, making friends can be taught. So just take a step back, ponder how you make friends and teach your kids that some people come into your life for a reason, a season or a lifetime. Teach them to be a good friend and I'm sure they'll make lifelong happy, fun memories and lots of loyal, kind, generous friends.